I Joined Odd Camp – Come Hire Us!
Actually I did that right before entering the year of 2017 and my official start was on January 1st. After getting back to freelancing in 2012 I felt a need again to join a team and thus gain more from my professional life. As the matter of fact during the first month at my new workplace I felt like I learned more than in a whole year of freelancing. I'm not saying freelancing is wrong. It's good as long as: you are able to take out most of it; it doesn't isolate you; it doesn't become a routine suppressing your progress.
Therefore I couldn't be more happy to have my road crossed with Odd Camp – a team of talented and highly experienced designers and developers. Supercharged with a great sense of humor we design and develop digital products and services for clients in Sweden and around the globe. We are a small team of 10 with the heart in Stockholm, but at the same time distributed accross the world: Sweden, Portugal, Greece, Slovakia, Bulgaria, Dominican Republic and Lithuania.
2017 was a blast. Besides getting my hands some fancy web technologies on and interesting client projects, we also had a one week long company trip in Nice (France) and its surroundings. Then a week later the most of our front-end division attended Mirror Conference in Braga (Portugal). As if this was not enough, during our conference visit we gave a warm and humble speech called "Designing the Remote Business" at Braga.Design.JS meetup: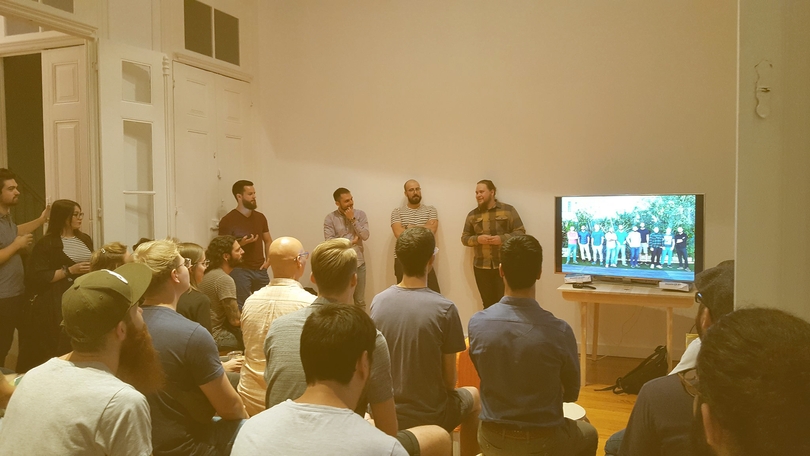 In case you've been looking for a decent team to trust the design and technical parts of your online presence or business, don't you ever hesitate to contact Odd Camp.