Letterpress Business Cards
Business cards, for me personally, for a long time were like a phenomenon from prehistoric times. Just like wired phones or cassette players. And there's no need to look deeper why so, because bad design is always obvious. It just happened that all of the business cards I saw in my life were so crappy, that I have been always questioning myself why people share these ugly sheets of paper with one another.
Before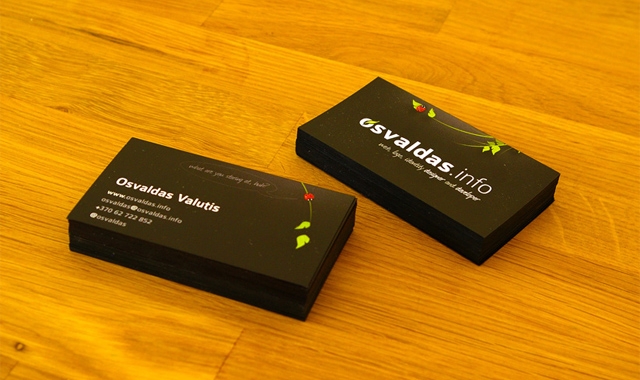 In the last few years as the Internet has reached its new heights in terms of information sharing, it also became very popular among graphic designers to share and sell their business card designs online. I believe that this direct competition has helped to improve the look of business cards all over the world, because if you want to be noticed, you must produce a good design. I would lie if I'd say I was blind and did not see what was happening. These gorgeous, funny and typographic cards have been spreading like a virus. As the matter of fact, I finally designed my very first business card. It was mine and had a feel of my personal website at that time.
Now
Along with the redesign, I also redesigned my personal business card for an obvious reason. After dealing with big printing houses, their poor customer service, thin paper and cheap paint, I simply decided to search for quality services. Actually, I did not need to search, because I had met Saulius Dumbliauskas via Twitter a couple of years ago and knew he has been running a small letterpress studio called Elegante Press in Kaunas, Lithuania.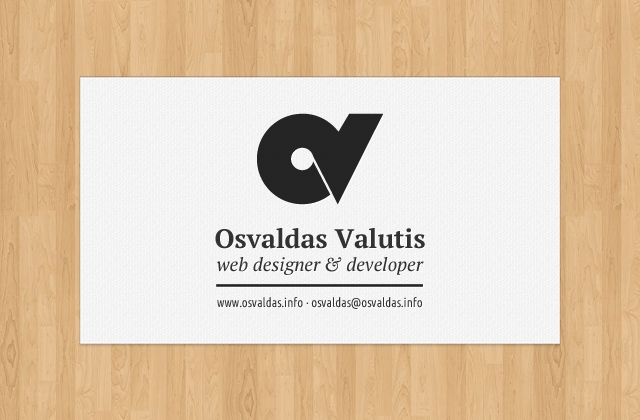 Being charmed by their works, I designed my wish in Photoshop and sent them the image asking if they were able to bring this on my table. From the vary of options (sizes, types of paper, colors, edge painting, etc.) offered, I picked probably the most simple approach as this was my primary idea of simplicity and sent off the final PDF. I did choose one color, radiant white 430gsm paper.
After two weeks I received the package. The first impression was very promising, really lovely and careful presented. I liked how one of the cards was put out of the inner package in the front, so that when you open the parcel with shaking hands of curiosity, you can finally calm down and start enjoying the result immediately.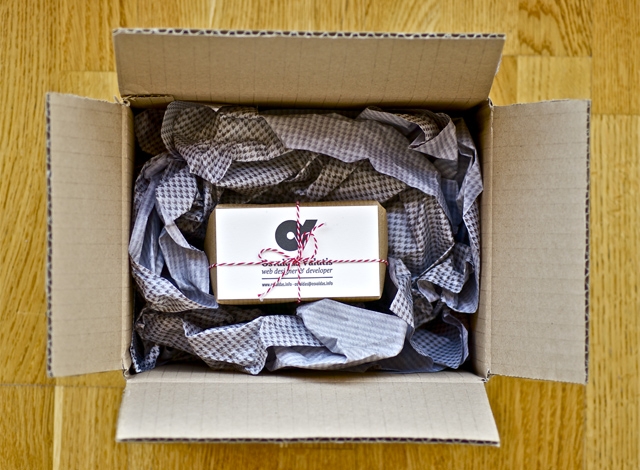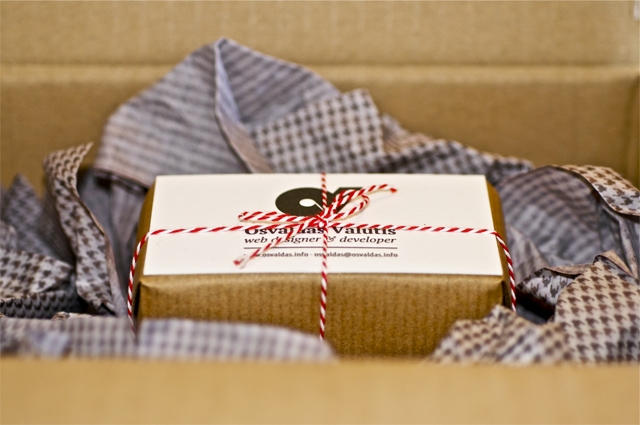 But most importantly, what about the cards? Clear letterpress effect. Precisely reproduced model from PDF that I sent. Thick paper, which you can touch and feel its surface. The cards are just fantastic. The people that I shared the cards with, were extremely delighted. They obviously felt special, therefore they won't throw it away to the first trash bin available. It's all about the small details.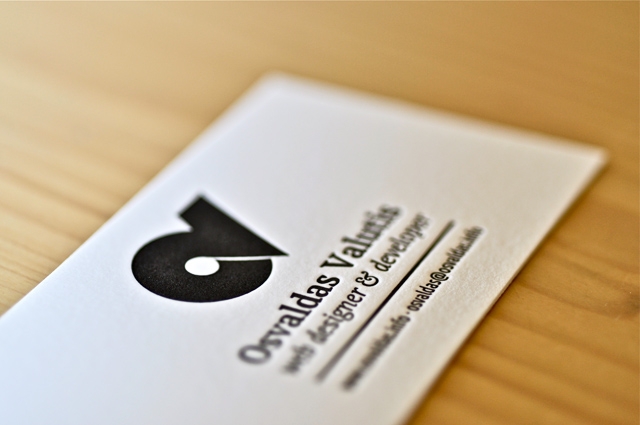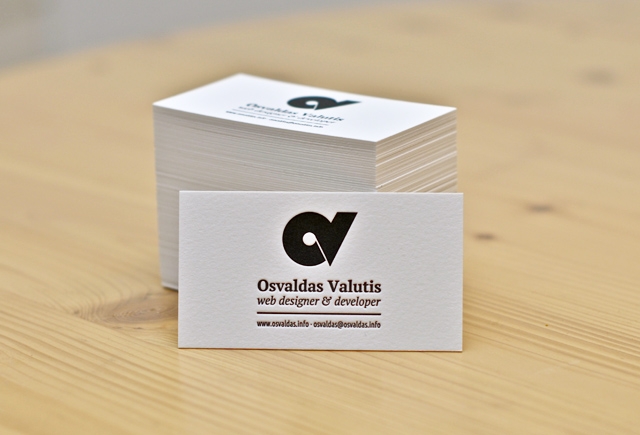 If you are designing your personal business cards, invitations, stationery – make it special, leave an impression. And again, huge thanks to Elegante Press for the remarkable result!